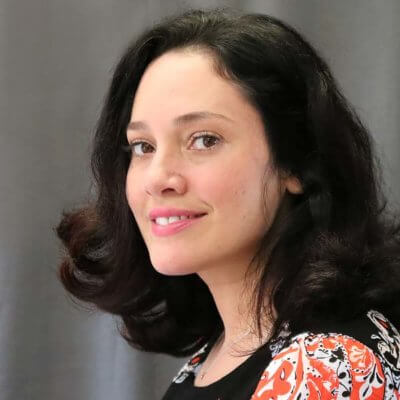 I have worked for Maria college for ten years, both teaching in the OTA program and serving as Academic Fieldwork Coordinator. I enjoy finding student fieldwork opportunities in the community, making successful matches between students and fieldwork sites, and overseeing students in their journey from student to OTA practitioner!
I graduated from Maria College in 1999 with an A.A. in liberal arts degree, and again in 2000 with an applied science degree in OTA and earned a gerontology certificate at Maria. I went on to graduate from Excelsior College with a B.S. in liberal arts with a psychology focus. Next, I became a Certified Hypnotist through the National Guild of Hypnotists. I then attended Purdue University and will be graduating with a Master's degree in Public Health (M.P.H.), focusing on family and community health this October.
After I graduated from Maria College, I worked in many settings with various populations across the lifespan, providing O.T. services. I worked extensively in pediatrics in preschool and school-based settings. I also worked as a COTA/L and a Vision Rehabilitation Therapist for many years in a medical model Adult Day Healthcare Program (GuildCare) in Albany, serving low vision clients. I became an Assistant Director and eventually was promoted to the Program Director at Guildcare, leading a healthcare team focused on improving our clients' mental and physical health outcomes.
After training community and staff members on working with low-vision clients and supervising multiple OTA fieldwork students while working at GuildCare, I realized my passion was teaching and mentoring. I then left my Program Director position and joined the Maria College team in 2011.