2020 – 2027 Mission Commitments
Mercy-sponsored
Animated by the spirit of Catherine McAuley, the direction statement of the Sisters of Mercy of the Americas, the Covenant Sponsorship Agreement, and the guidance of the Conference for Mercy Higher Education.
Catholic Intellectual Tradition
Curriculum and campus life are illuminated by the riches of tradition, advancing us towards the sacred; opening dialogue with culture and the issues of our time. Students receive a first-class liberal arts education and high-quality professional training in in-demand careers.
Career-relevant, Opportunity Education
We welcome all who can bene!t from our programs and student experience. A wide range of resources and support, tailored to the needs and success of each individual student.
Outstanding Student Support
The Frank E. O'Brien Jr. Student Support Center provides integrated and holistic student support services for the academic, personal, professional, and spiritual needs of all students, especially those with learning differences.
Sustainability
Strategic master plans guide the operational direction of core areas of business to ensure Maria's continued growth and success into the future.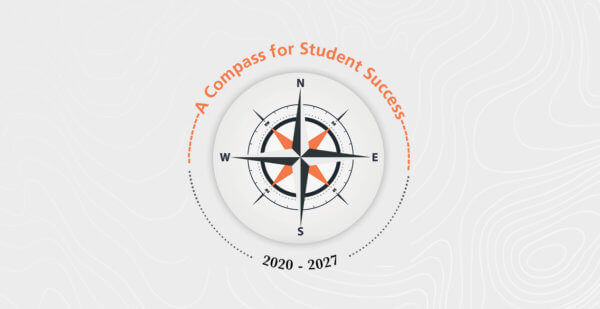 Maria's Vision for Students
Our aspiration is that a student who graduates from Maria will be able to find a job that pays a decent wage, will be free of excessive debt, will understand how their profession is part of the broader story of human intellectual and technical advancement, and will have been taught about respect for the dignity of every human person, the importance of service to others and the goodness of physical creation as the first revelation of God's love
Strategic Compass:
Our strategic course reinforces the College's 60-year roots and reputation in healthcare while inventing new capacities for an exciting future as a leader in health professions education within the Mercy tradition. Maria's philosophy of providing students with career-relevant opportunity education in the context of the Catholic intellectual tradition to all who can benefit from it is firmly embedded in the plan. It also brings mission and margin in tight alignment, enabling Maria to drive institutional renewal, achieve educational and financial sustainability, and foster academic excellence in an equitable and inclusive educational environment that proliferates student success.
The plan has been carefully designed to ensure the College's strategic goals and associated actions are mission- and outcome-driven to provide integrated and holistic student support services that enhance the success and retention of students and produce graduates who are both marketable and employable. Maria's 60-year history in Mercy education is honored by connecting her to A BRIGHT FUTURE.
FOR MORE INFORMATION
For more information on the strategic plan, please contact Maria College's Chief Planning Officer:
Email: vbattell@mariacollege.edu
Phone: (518) 861-2571